Our Team
Meet our team of teachers!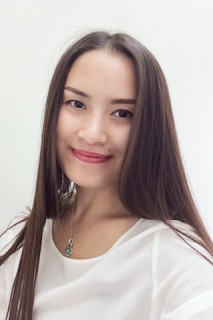 Mei Juan Jiang
Founder, Mandarin Instructor
I am a native from Shanghai, China. I majored in Chinese Literacy in Shanghai Teacher's University. At an early age, I developed an interest in learning new languages and cultures and a passion for teaching. Growing up in an international city, I had first-hand experiences with many unique and interesting cultures around the world. This discovery motivated me to share Chinese language and culture with my students as they study Mandarin. I sincerely believes that successful learning comes from a fun and inviting learning environment. My teaching style makes learning Mandarin a fun and exciting experience.
Zhuo Xu (Joanna)
Mandarin Instructor
My name is Joanna and I am from Beijing. I received my MBA in the Bay Area.I graduated from Harbin Normal University with a Bachelor's degree in teaching Chinese as a foreign language and I have been a certified Chinese teacher for over 4 years. I teach various Chinese levels, from fundamental to advanced Chinese.
I like adventures, traveling and learning different cultures. I am a passionate teacher and love seeing my students make progress. My goal is to ensure that every student reaches their full potential by making Chinese learning easy and interesting. Hope to see you soon at KaiXin Language School!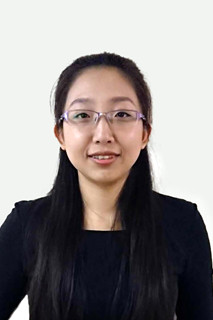 Yufeng Xin (Grace)
Mandarin Instructor
My name is Grace and I am from Guangzhou. I previously studied in Beijing for 4 years and have since moved to 
San Francisco
. I received my masters after studying here for 4 years.
As a teacher, I believe that the Chinese language is a very important part of the Chinese culture and I want to introduce as much exciting culture
as I can in my classes. I always show great interested in my students and how they learn and communicate Chinese. I hope everyone will have a happy and relaxing time in my class!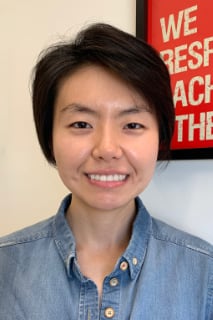 Yuanyuan Liu (Eunice)
Mandarin and Japanese Instructor
Hi, I am Eunice (Yuanyuan). I came from Henan, China. I went to college in Missouri and graduated as MFA in San Francisco, 2019. Mandarin is my native language and I gained my Japanese language JLPT-N1 certificate in 2018 and have been teaching kids ever since. Through creative explorations and culture learning I encourage students to speak, write and explore the language in a relaxed low-anxiety way. Let's get started with exciting adventures of Chinese and Japanese!
Bi Qi Su (Daisy)
Mandarin Instructor
My name is BIQI SU. I'm from China, the Inner Mongolia region, the city of Hohhot. I attended China Women's University from September 2011 to June 2015. I received my bachelor's degree in Broadcasting and Hosting Art in this institution. The four years training in Mandarin Phonetics and Vocalization and the Type Program Hosting gave me a solid and reliable foundation of speaking Mandarin. I interned at three public national and regional TV Stations: China National Radio (CNR), China Radio International (CRI), and Inner Mongolia Television Station (NMTV).
I received my Master's degree in Teaching English to Speakers of Other Languages at the University of San Francisco. In my time at USF, I worked as a Chinese tutor and designed various learning activities to improve vocabulary, tones, and pronunciation. My understanding of teaching a second language and multicultural education increased significantly.
Given the combination of my bachelor's degree and my Master's degree, I possess good empathy skills which enable me to build efficient and amicable communication with students.
WeiJen Liao
Mandarin Instructor
I was born and raised in Taipei, Taiwan. Since 2013, I've lived in California and graduated with a Bachelor of Arts degree (B.A.) in Theatre Performance at San Francisco State University in Spring 2020.
In 2009, I began volunteering at a youth center in Taiwan, tutoring English as second language and teaching hip hop and ballet dance for teenagers in the local community. Through that experience, I was able to develop positive and supportive relationships with my students, who still reach out to me years later to share their current successes and achievements. I've also successfully tutored adult students from various countries and cultural backgrounds in a college classroom setting in the U.S.
In addition to teaching and tutoring, I have strong communication skills strengthened by over 5 years of professional acting experience and public speech performances in both Chinese Mandarin and English, along with over five years of professional speech training. With my education background, I have continued to expand with a journalism internship at KPFA radio station in Berkeley, California to gain communication, research and management skills. I am committed to helping students develop their language and speech skills, and I believe that I have the personality and skills to be a successful community teacher at KaiXin Language School.
Don't Be Shy. Get In Touch.
If you are interested in working together, send us an inquiry and we will get back to you as soon as we can!