Our Team
Meet our team of teachers!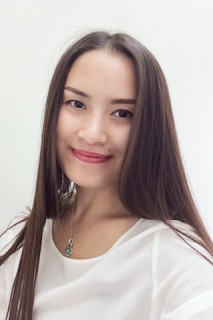 Mei Juan Jiang
Founder, Mandarin Instructor
I am a native from Shanghai, China. I majored in Chinese Literacy in Shanghai Teacher's University. At an early age, I developed an interest in learning new languages and cultures and a passion for teaching. Growing up in an international city, I had first-hand experiences with many unique and interesting cultures around the world. This discovery motivated me to share Chinese language and culture with my students as they study Mandarin. I sincerely believes that successful learning comes from a fun and inviting learning environment. My teaching style makes learning Mandarin a fun and exciting experience.
Zhuo Xu (Joanna)
Mandarin Instructor
My name is Joanna and I am from Beijing. I recently received my MBA in the Bay Area.I graduated from Harbin Normal University with a Bachelor's degree in teaching Chinese as a foreign language and I have been a certified Chinese teacher for over 4 years. I teach various Chinese levels, from fundamental to advanced Chinese.
I like adventures, traveling and learning different cultures. I am a passionate teacher and love seeing my students make progress. My goal is to ensure that every student reaches their full potential by making Chinese learning easy and interesting. Hope to see you soon at KaiXin Language School!
Zhongzhou Zhu (John)
Mandarin Instructor
Ni Hao everyone. My name is Zhongzhou (John). I was born and raised in Xinjiang, the ancient Silk Road trade route in North Western China. I came to the U.S. in 2012 and earned my Bachelor's and Master's degree in Business Administration.
Mandarin is my mother tongue. Together with my business degrees, I have been a translator for business meeting and teaching Mandarin in private tutoring setting for more than 5 years.
I believe what students need the most are chances to use language the way it was intended ̶ as a tool for communication, not as a complex set of rules to master. Besides being passionate about building students' confidence, I also enjoy sharing intercultural stories to help students learn about life and culture in China.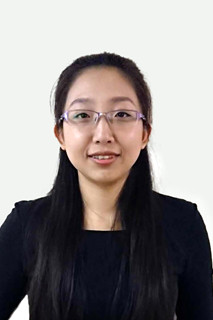 Yufeng Xin (Grace)
Mandarin Instructor
My name is Grace and I am from Guangzhou. I previously studied in Beijing for 4 years and have since moved to San Francisco. I received my masters after studying here for 4 years. As a teacher, I believe that the Chinese language is a very important part of the Chinese culture and I want to introduce as much exciting culture as I can in my classes. I always show great interested in my students and how they learn and communicate Chinese. I hope everyone will have a happy and relaxing time in my class!  
Lijun Li (Ginnie)
Mandarin Instructor
Hi, my name is Ginnie, a native Chinese speaker. Born and raised in Guangzhou, I can speak both Cantonese and Mandarin. I have been a private tutor since my campus life, and I became a teacher later after I graduated. In my spare time, I'm a coffee lover!
For myself, I can effectively help my students at different levels achieve the goals with a flexible way for Chinese learning. I believe we have a lot more to learn than in textbooks, so I'm going to make some practical extensions for my students if necessary. I'm an easygoing person and my teaching method is kind of relaxing, so I become friends with almost all my former students. I sincerely hope we can become friends too!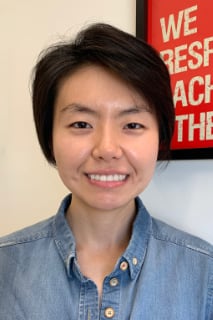 Yuanyuan Liu (Eunice)
Mandarin and Japanese Instructor
Hi, I am Eunice (Yuanyuan). I came from Henan, China. I went to college in Missouri and graduated as MFA in San Francisco, 2019. Mandarin is my native language and I gained my Japanese language JLPT-N1 certificate in 2018. I teach children's class at Soko Gakuen Japanese Language School in the summer, 2019. Through creative explorations and culture learning I encourage students to speak, write and explore the language in a relaxed low-anxiety way. Let's get started with exciting adventures of Chinese and Japanese!
Bi Qi Su (Daisy)
Mandarin Instructor
My name is BIQI SU. I'm from China, the Inner Mongolia region, the city of Hohhot. I attended China Women's University from September 2011 to June 2015. I received my bachelor's degree in Broadcasting and Hosting Art in this institution. The four years training in Mandarin Phonetics and Vocalization and the Type Program Hosting gave me a solid and reliable foundation of speaking Mandarin. I interned at three public national and regional TV Stations: China National Radio (CNR), China Radio International (CRI), and Inner Mongolia Television Station (NMTV).
I received my Master's degree in Teaching English to Speakers of Other Languages at the University of San Francisco. In my time at USF, I worked as a Chinese tutor and designed various learning activities to improve vocabulary, tones, and pronunciation. My understanding of teaching a second language and multicultural education increased significantly.
Given the combination of my bachelor's degree and my Master's degree, I possess good empathy skills which enable me to build efficient and amicable communication with students.
Don't Be Shy. Get In Touch.
If you are interested in working together, send us an inquiry and we will get back to you as soon as we can!